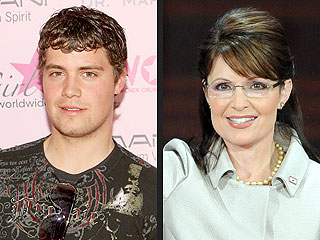 Jesse Grant/WireImage; UPI Photo/Landov
Levi Johnston isn't just
getting past his differences
with Bristol Palin – he's also hoping to make amends with her famous mom.
"Last year, after Bristol and I
broke up
, I was unhappy and a little angry. Unfortunately, against my better judgment, I publicly said things about the Palins that were not completely true," he tells PEOPLE exclusively. "I have already privately apologized to Todd and Sarah. Since my statements were public, I owe it to the Palins to publicly apologize."
Bristol added her own statement Tuesday saying, "Part of co-parenting is creating healthy and honest relationships between the parents. Tripp one day needs to know the truth and needs to know that even if a mistake is made the honorable thing to do is to own up to it."
Johnston and the former vice presidential candidate had been engaged in a war of words, with the 20-year-old
accusing Palin
of complaining about her job as governor of Alaska and claiming "there was a lot of talk of divorce" in the Palin household.
Palin spoke out against the "malicious" remarks and also
ripped Johnston
for
posing
for
Playgirl
and
talking about sex
on
The Tyra Banks Show
.
Though they had been in a bitter custody battle, Bristol, who recently made her
acting debut
on ABC Family's
The Secret Life of the American Teenager
, has said she and Johnston want to turn "a new page here as co-parents … and [put] aside the past because doing so is in [our son] Tripp's best interest."
"So to the Palin family in general and to Sarah Palin in particular, please accept my regrets and forgive my youthful indiscretion," Johnston says in the statement. "I hope one day to restore your trust."