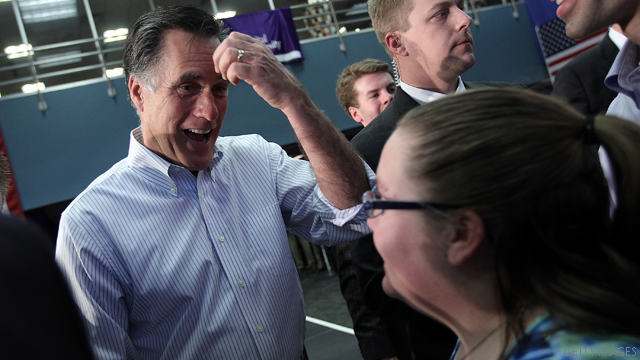 Columbus, Ohio (
CNN
) - Mitt Romney's campaign scrambled to clean up another unforced error by their candidate Wednesday after he came out against a controversial amendment pushed by Senate Republicans that would allow employers to opt out of health care coverage they disagree with on moral grounds...
In the sit down interview with Ohio's ONN, Romney was asked whether he supported the Blunt measure.
"The issue of birth control, contraception, Blunt-Rubio is being debated, I believe, later this week. It deals with banning or allowing employers to ban providing female contraception," asked the reporter, Jim Heath. "Have you taken a position on it? He (Santorum) said he was for that, we'll talk about personhood in a second; but he's for that, have you taken a position?"
Romney responded: "I'm not for the bill, but look, the idea of presidential candidates getting into questions about contraception within a relationship between a man and a women, husband and wife, I'm not going there."
Link: