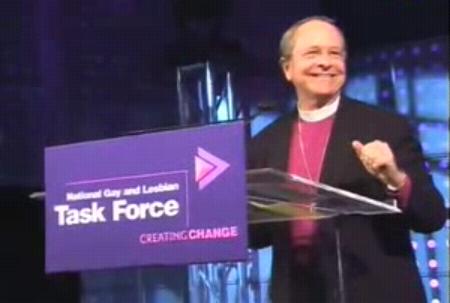 By NICOLE WINFIELD, Associated Press Writer
...But Williams' representative in Rome, the Very Rev. David Richardson, called the Vatican's decision "surprising," given that the Catholic Church in the past had welcomed individual Anglicans in without creating what he called "parallel structures" for entire groups of converts.
"The two questions I would want to ask are 'why this and why now,'" he told The Associated Press. "Why the Congregation for the Doctrine of the Faith has decided to embrace that particular method remains unclear to me."

Also unclear, he said, was the Vatican's target audience: those Anglicans who have already left the Anglican Communion, or current members. Levada said it covered both.
"If it's for former Anglicans, then it's not about our present difficulties, then it's people who have already left," Richardson said. If it's current Anglicans, "There is in my mind an uncertainty for whom it is intended..."