"The recently restored iconostasis. Of course, it is even more impressive in person."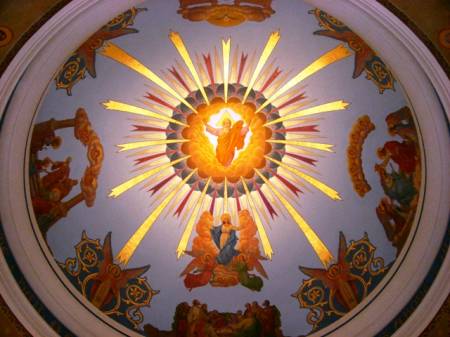 "The dome has also been restored. This picture does not do justice to the sacred artwork."


"The mosaic built into the front of the altar is impressive."


"These are brand new doors. The gold-leafing on the leaves really stand out, and shine when the lights of the church are turned out."


"The facade is cathedral-like. Beautiful!
"