Soon to fry the unfriendly skies
US aerospace globocorp Boeing is chuffed as ninepence today to announce the first full-power firing of its jumbo-jet-mounted, ICBM-toasting ray cannon - the Airborne Laser (ABL). The system saw "first light" in September, but this is the first time the big laser's knob has been turned up to full.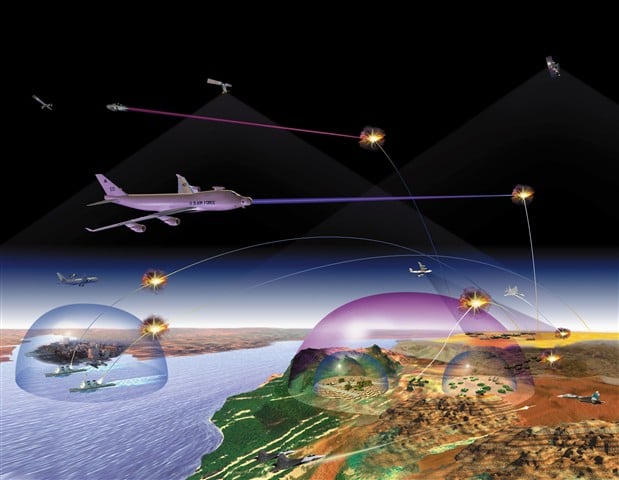 ABL - if it flies, it fries
"This test demonstrated that the Airborne Laser missile defense program has successfully integrated the entire weapon system aboard the ABL aircraft," said Scott Fancher, jumbo-blaster veep at Boeing.
"The team has now completed the two major milestones it hoped to accomplish in 2008, keeping ABL on track to conduct the missile shootdown demonstration planned for next year."
Zapper-boffins at Boeing will now carry out further ground blasts, gradually extending the amount of time the beam is kept on. Provided that there's no bother with these, flight tests will be the next step - culminating with a shootdown of an actual intercontinental missile...