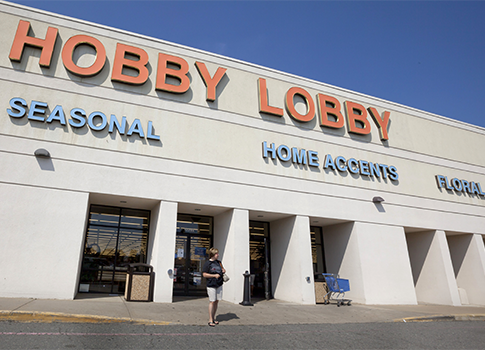 By
(
The Washington Free Beacon
) An arts and crafts business with more than 500 stores across the country launched a lawsuit against the U.S.
Department of Health and Human Services' (HHS) implementation of Obamacare's contraceptive mandate Wednesday, the
Becket Fund announced
.
Hobby Lobby is the first non-Catholic business to file a lawsuit objecting to the mandated coverage of certain contraceptive drugs that it considers abortion inducing.
Hobby Lobby "should never be put in a position of choosing their faith over their business," Kyle Duncan, general counsel for the Becket Fund, said this morning in a conference call with the press.
"We simply cannot abandon our religious beliefs to comply with this mandate," said David Green, CEO and founder of Hobby Lobby.
Hobby Lobby will have to comply with the mandate or face fines totaling over a million dollars.
Green emphasized to reporters that his family's Christian faith is important to his business.
Duncan pointed out that the business closes on Sunday and provides spiritual counsel to its employees.
The government under Obamacare requires employers to provide their employees health insurance that covers contraceptive drugs, including morning-after and week-after pills that some consider abortion inducing.
Hobby Lobby is not the first non-Catholic institution to file suit over the mandate. Wheaton College, an evangelical college in Illinois,
sued
in July. The federal court subsequently dismissed Wheaton's suit because the Justice Department expanded the "safe harbor"
accommodation
that gives nonprofit institutions longer to comply with the regulation. That rendered the suit premature.
Hobby Lobby, however, is the first non-Catholic business to file suit against the mandate. Duncan pointed out that the only other business to file suit received an injunction.
Duncan said that the Justice Department has not issued any comparable accommodation for for-profit businesses. What's more, Hobby Lobby is self-insured, so the so-called "accommodation" for nonprofits that
requires
the insurers to cover the objectionable drugs would not provide relief to the business.
The
Becket Fund
, which represents Hobby Lobby,
describes
itself as "a non-profit, public-interest legal and educational institute that protects the free expression of all faiths."
Link: